Experimenting With Donuts
The Donut Experiment is a must for anyone that enjoys donuts. It is located on the north of Anna Maria Island on Pine Street in the City of Anna Maria. They specialize in fresh donuts made daily with a variety of toppings that the customer may choose in any combination. The Donut Experiment is definitely worth the short drive from Runaway Bay Vacations. I suggest getting there early, they open at 7 AM, since it can get quite busy. As the donuts are fresh and prepared per order, there may be a wait. But again, it is so worth it.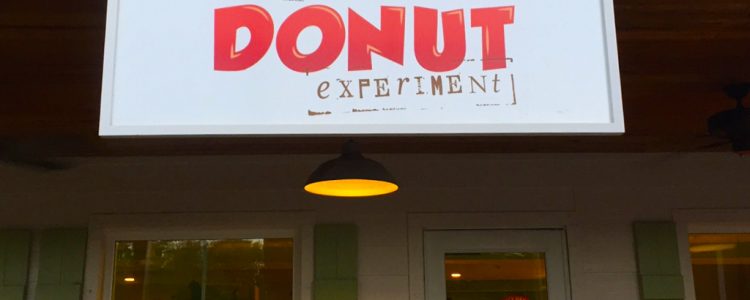 Upon arriving at the shop, customers will complete an order form indicating how many donuts and the toppings for each. It is a good idea to have some idea of what you'll be ordering if you plan to get a dozen or two as there are many toppings and it can get overwhelming. All of toppings are listed on their website as well as the specialty donuts available.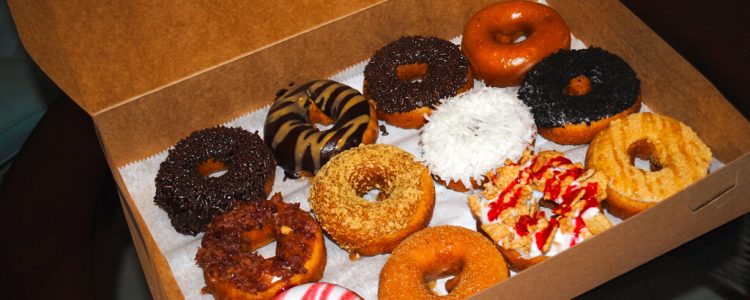 My party of four ordered a dozen. The choices we made were:
Maple bacon,
Key Lime Pie (a specialty donut)
Chocolate frosted with chocolate sprinkles
Vanilla frosted with coconut
Maple frosted with graham cracker
Chocolate frosted with peanut butter drizzle
Glazed with cinnamon sugar
Vanilla frosted with raspberry drizzle
Caramel frosted salt
Caramel frosted with chocolate chips
Vanilla frosted with Oreo
Cinnamon Toast Crunch (daily special offered)
"A dozen is $13.00! We thought this was a great price for a custom dozen."
Once our donut order was ready and I viewed our choices, I was amazed at how beautiful they looked in the box. These donuts would make a wonderful presentation for any brunch party or bridal shower. Especially the vanilla frosted with coconut. Such a pretty donut! Now on to the most important part, the flavors…..
To fully enjoy all of the flavors, we cut each donut into four pieces. I have to confess, we were not able to sample all on the first day as it was just too much to stuff into our bellies. The good news is that the donuts were still fresh the second day (we wrapped them in plastic wrap). Not as fresh as right out of the oven but still very good.
The donuts are what I call back to basics. They are not the huge donuts that you find in many bakeries now a days. They are smaller in size but big on flavor. This is a plus as it allows the customer to eat more than one flavor. The donut density can be described as lighter than a cake donut and we all agreed the donut itself was flavorful. Not too heavy not too light.
None of the frostings were overpowering either. So you could still taste the cake of the donut combined with the frosting flavor. The most flavorful frosting was the maple. This was a favorite amongst our group. The maple bacon combination was a huge hit as the savory sweet flavor and salty fatty bits of bacon compliment each other well.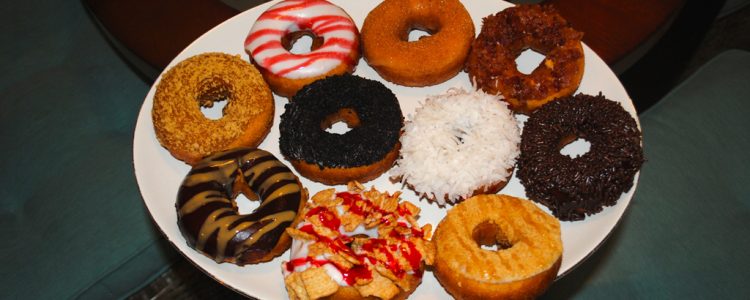 All in all, every donut was delicious and enjoyed. You cannot make a wrong choice. Just have fun with the flavor combos and enjoy your personal experiment.
Hours
Monday thru Sunday: 7:00 AM – 1:00 PM
Phone
Website
Location
210 Pine Avenue, Anna Maria, FL 34216